Private equity
fundraising, simplified
Techquity automates the creation of legal documents in connection with investments in private equity funds. This way, we make private equity fundraising faster and more manageable than ever – for fund managers, investors and lawyers alike.
With our intelligent forms, subscription documents are generated in a matter of seconds – completely tailor-made based on each investor's input.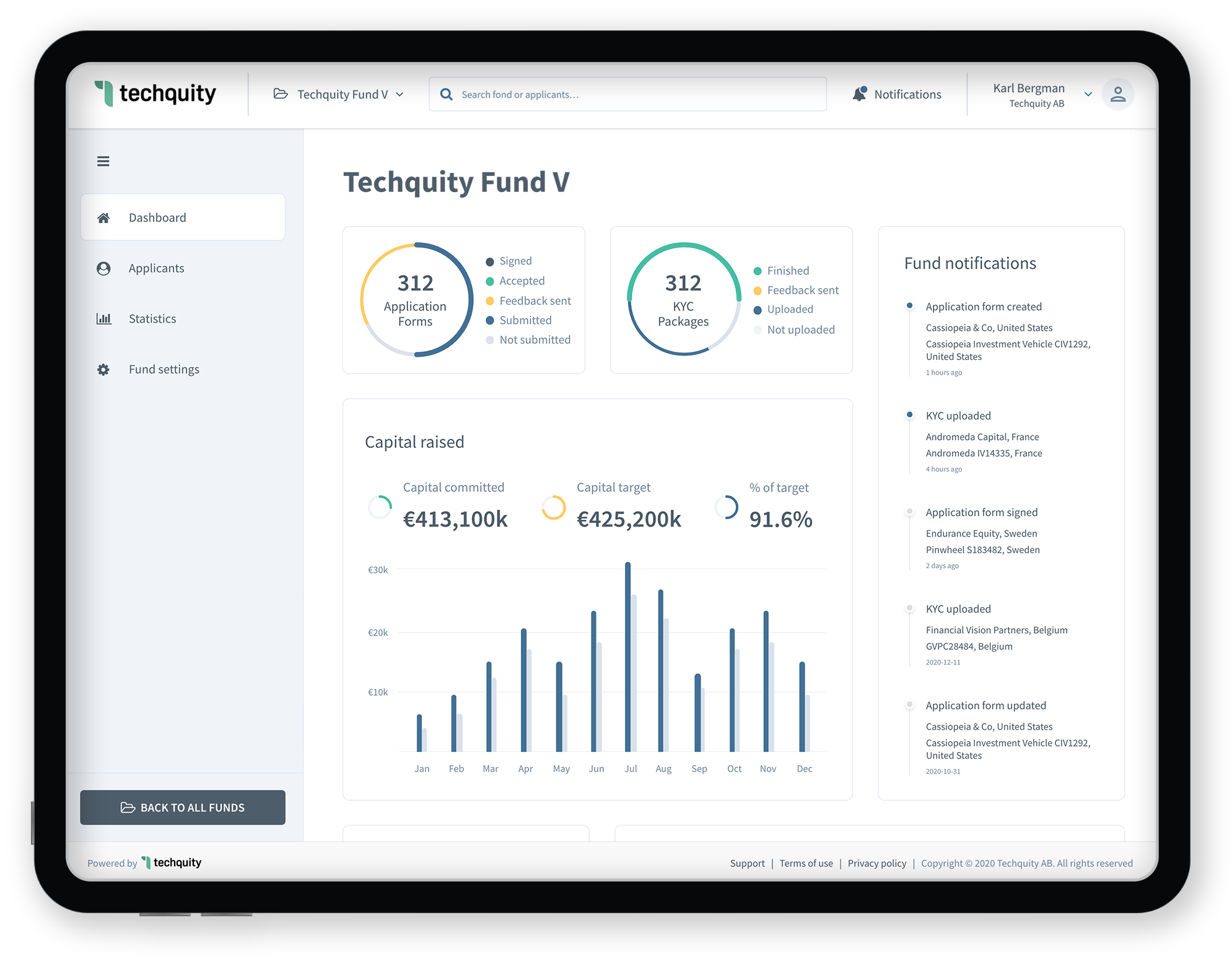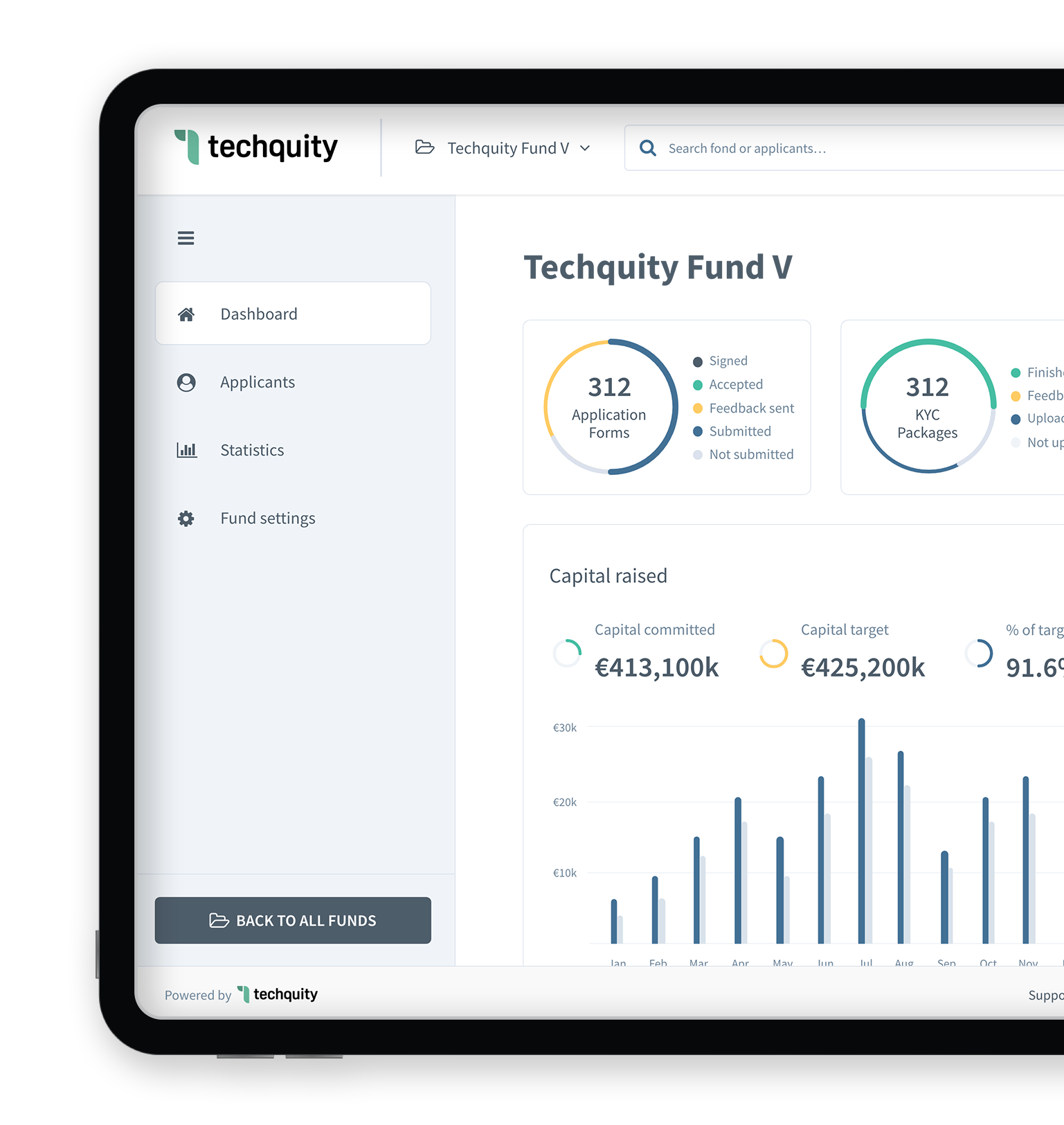 Our platform
Techquity is a digital platform which structures and automates the legal process in connection with private equity investments. From VDR to the creation and execution of application forms and KYC/AML documents.
As a much more efficient and secure alternative to the old days of working with e-mails, Word docs and Excel sheets, our platform features real-time collaboration on documents for legal teams, live statistics of the ongoing fundraise – and much more.




Join our quest to advance the legal industry
Techquity is a legal technology start-up with exciting prospects in a fast-paced and highly international industry. At the heart of our company is our platform, which structures and automates the investment process in connection with the fundraising of private equity funds.
Based in Gothenburg and Malmö, Sweden, we are growing and are looking for exceptional people to join our team. Could that be you? Hit the button below to see our current job openings.
A perfect world
Techquity believes that tomorrow holds great promise and that humanity's best days are ahead of us. Technological development has and keeps make the world a better, happier and more equal place, day by day, no matter what some might claim. We are strong believers that the innovations of tomorrow hold the solutions to our greatest challenges.
But we can't set all our hope to technology not yet invented. We must care for our earth today and make the most of what we already have. Together, we can take the steps required to create a more perfect world. That's why Techquity has partnered up with The Perfect World Foundation.