Private equity & venture capital fundraising. Simplified.
Techquity simplifies onboarding of LPs and management of subscription documents (including KYC) in connection with fundraisings of private equity funds. We make fundraising faster, more secure and more manageable than ever – for LPs, fund managers and lawyers alike.
With our intelligent forms, subscription documents are generated in a matter of seconds – completely tailor-made based on each investor's input.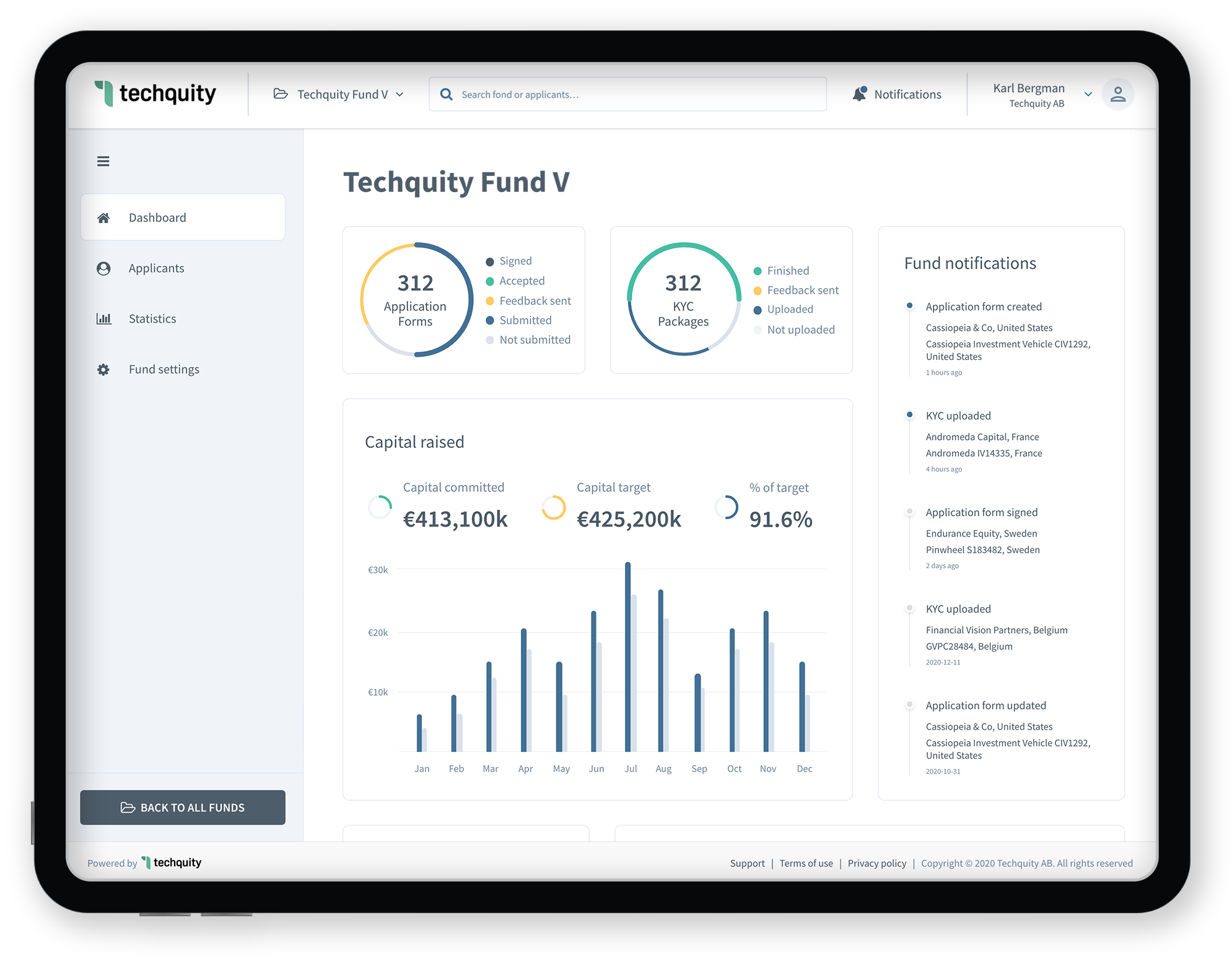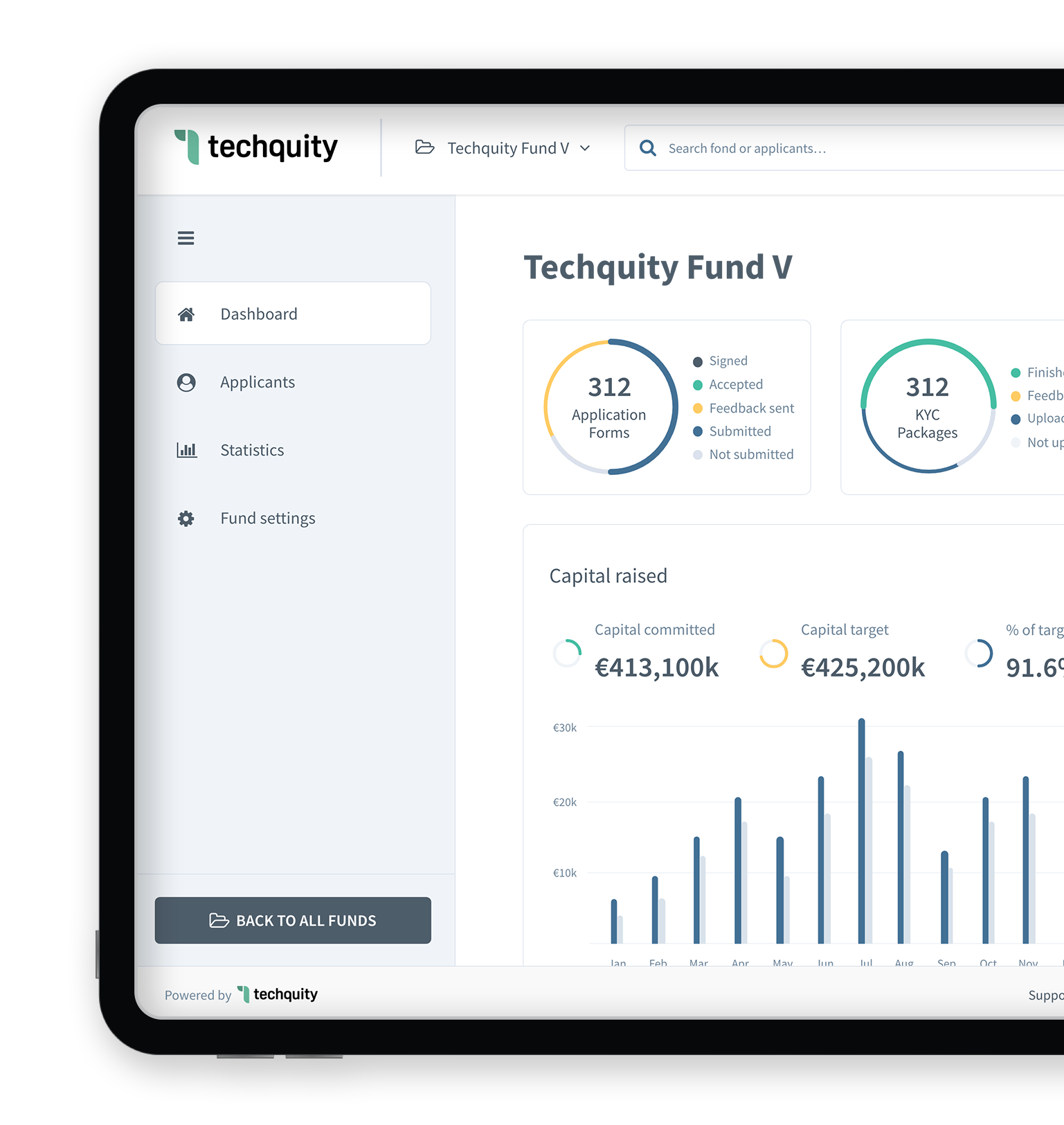 Our platform
Techquity is a digital platform which structures and automates the legal process in connection with private equity investments. From VDR to the creation and execution of application forms and KYC/AML documents.
As a much more efficient and secure alternative to the old days of working with e-mails, Word docs and Excel sheets, our platform features real-time collaboration on documents for legal teams, live statistics of the ongoing fundraise – and much more.




Join our quest to advance the legal industry
Techquity is a legal technology start-up with exciting prospects in a fast-paced and highly international industry. At the heart of our company is our platform, which structures and automates the investment process in connection with the fundraising of private equity funds.
Based in Gothenburg and Malmö, Sweden, we are growing and are looking for exceptional people to join our team. Could that be you? Hit the button below to see our current job openings.