Private equity
fundraising, simplified
Techquity is a digital platform which makes private equity fundraising faster, better and more manageable than ever – for fund managers, investors and lawyers alike.
By structuring and automating legal workflows, the fundraising process is streamlined and easily managed. Meanwhile, real-time data makes for informed insights and a complete overview of the process.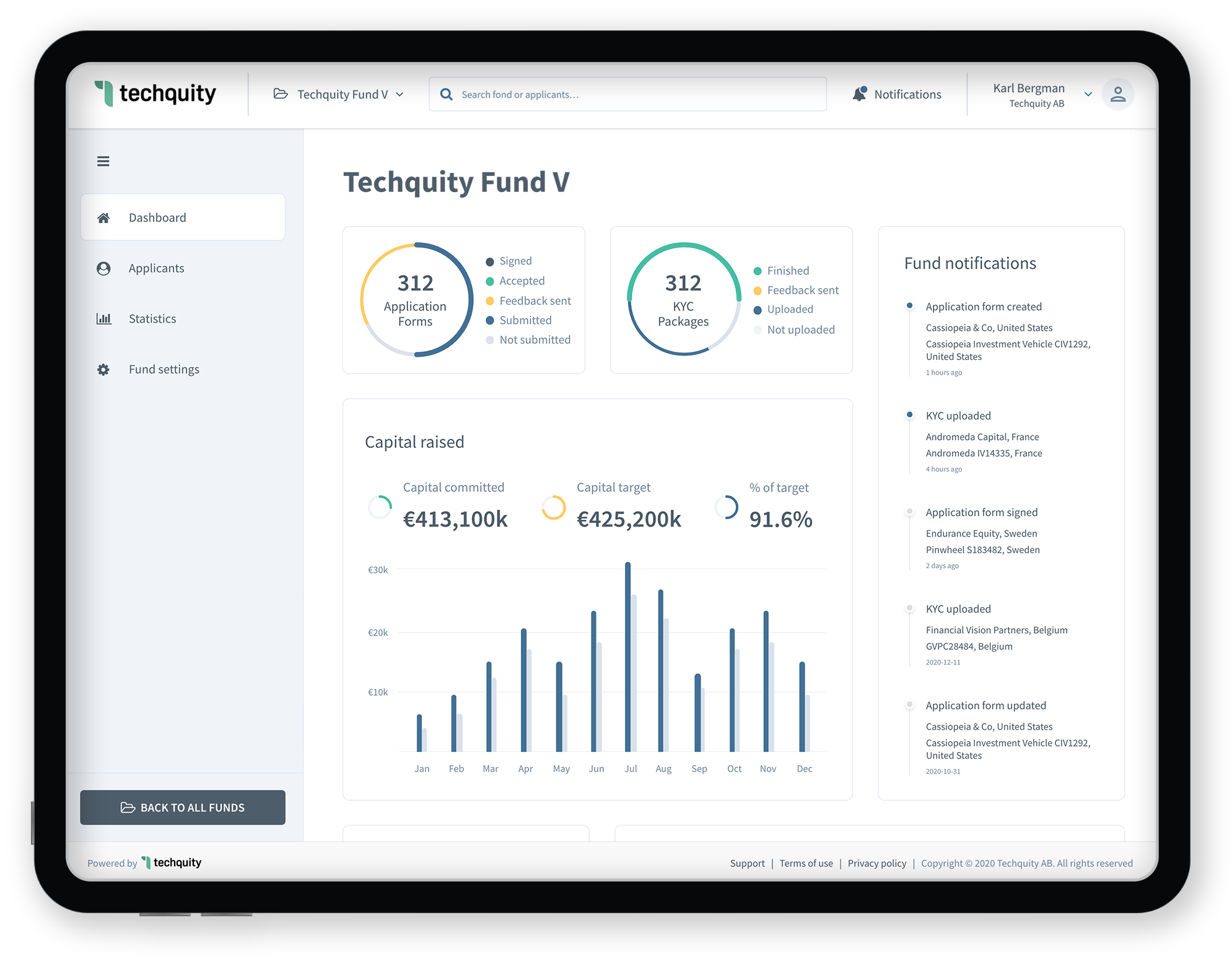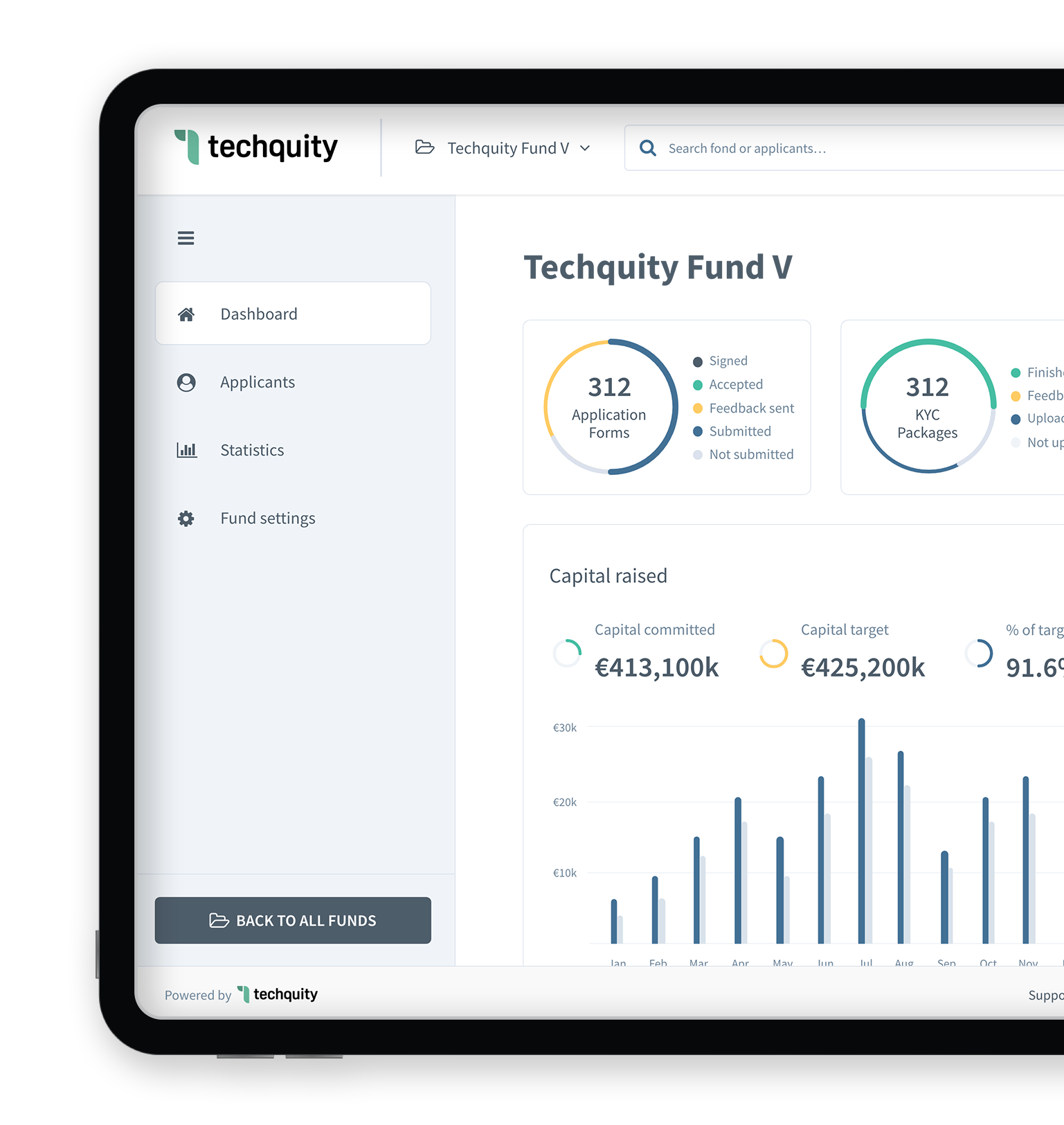 Our platform
Discover the benefits of Techquity

Automated drafting
Documents are automatically drafted based on investors' input. Our intelligent forms will ask only the relevant questions.

Real-time analytics
Access real-time data of the fundraising process with stunning visualisations. See data like you have never seen it before.

E-signing
Sign documents electronically directly in the platform. If preferred, you can always print and sign the traditional way.
All under one roof
Investors can now manage all their private equity investments in one platform, and easily access documents when needed.

Works anywhere
Techquity is a web-based platform and can be accessed anywhere, anytime. Fundraising has never been easier.
State of the art security
Rest assured that your data is safe with us. We provide state-of-the-art protection for your information and personal data.